You Ask, Our Student Ambassadors Answer
Deciding to enrol at the EIT Digital Master School is a big, life-changing decision. As with any big decision, you probably have a long list of questions you want to ask:
What is it like to live and study in a different country?
Is the programme right for me?
What are the teachers like?
What's there to do on and off campus?
This is where our Student Ambassadors come in. Made up of both current students and alumni, our ambassadors are your one-stop-shop for anything and everything related to studying at the EIT Digital Master School. They are ready to answer your questions on programme specifics or simply share how their time at EIT Digital has helped advance their own careers.
Please note that our Student Ambassadors are kindly volunteering their time duirng the academic year and they may not always respond immediately. Before you reach out to them, make sure you also check out our FAQ page.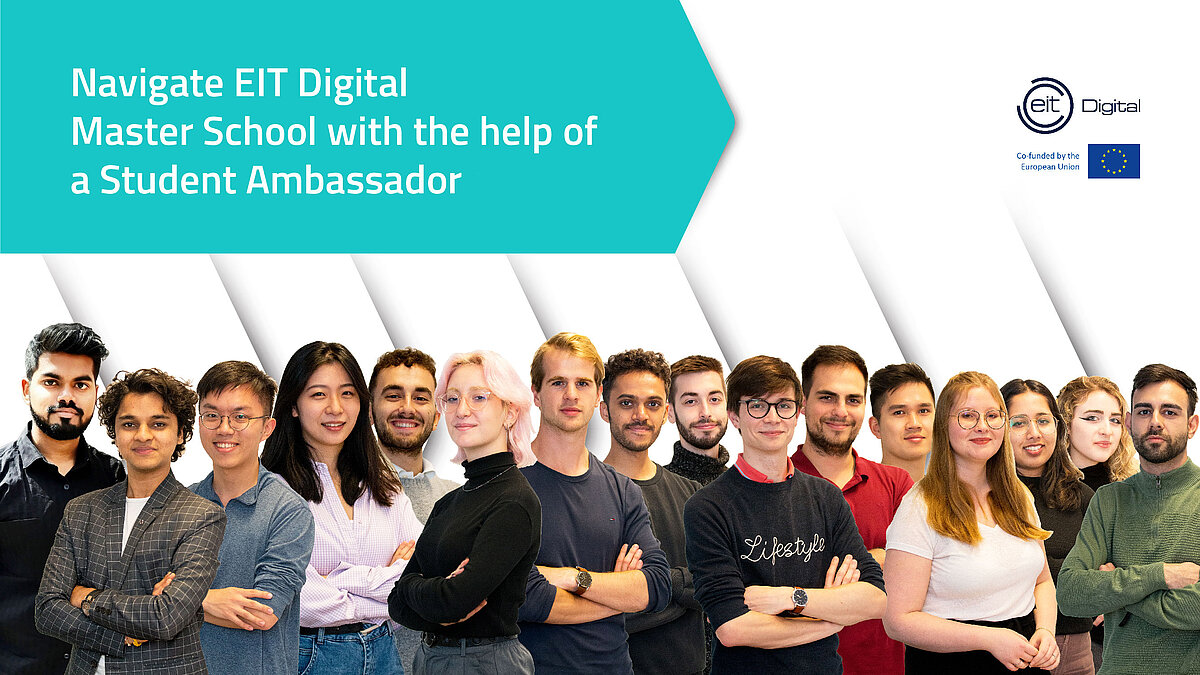 Please fill in the form below to receive, via email, the contact details of the Student Ambassadors representing the master's programme you are interested in: