Application period one for 2024 entry is open and will close on 8 February 2024 (12:00 CET).
Tomorrow's digital innovators and entrepreneurs
EIT Digital Master School offers two-year programmes which enable you to study at two world-class universities located in two different European countries. Moreover, you get to build a tailor-made curriculum based on your unique skills and interests. We offer double degrees, each combining technical competencies with practical skills in innovation and entrepreneurship.
0
Top technical universities
0
Choices of Countries to study in
0+
Industry partners in our ecosystem
0%
Graduates employed within 6 months after graduation*
0%
Alumni work in the same or related field of their studies*
*Alumni survey conducted in December 2020/January 2021.
Application
Application period one for 2024 entry is open and will close on 8 February 2024 (12:00 CET).
The EIT Digital Difference
Master School Kick-Off 2023
Choose EIT Digital for your master's!
Check out what our students say about our community and programmes:
"Doing your MSc via EIT Digital not only gives you a master's degree at the end of your course, it also teaches you independence. I got to learn about FinTech, which is my major, and also got the chance to do a minor in Innovation and Entrepreneurship. Moreover, studying from two different universities will help in me getting a job in the future and it also gives me more exposure in terms of personal development. Overall, It has been an unforgettable experience!"
Sanya Shoaib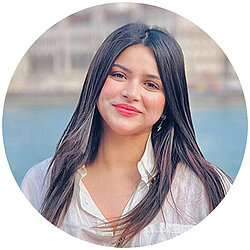 "Data science is a fascinating topic nowadays and I thought learning it would grant me great opportunities. Also, I am an avid traveller: studying at two different universities in two countries, and the chance to attend events in other countries, is a dream. I was interested in the business side of technology and I thought I could learn a lot from this and it can be helpful in my future. That is why I chose the EIT Digital Master School over the job. And, I have to say, it was the correct decision and my time at the EIT Digital Master School has been my best two years so far."
Carlos Callejo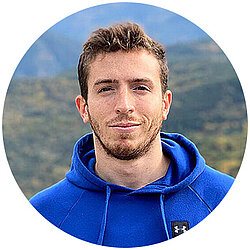 "I had an internship first to complete my studies and work on my master thesis project. I took the challenge to move from Stockholm to Amsterdam for my internship at KPMG. After my internship, KPMG offered me a full-time position as Data Scientist and Consultant. It has been 2 years in which I learned a lot. I define myself as a technical guy with an entrepreneurial mind, and I like having core technical skills and having a strong mind for business. That is what we learn and develop at the EIT Digital Master School."
Luca Vavassori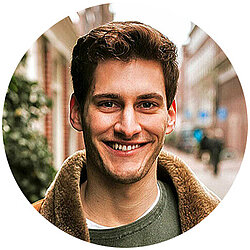 "I would not have a career in Machine Learning Engineering at all without EIT Digital. Having studied at the EIT Digital Master School, I can work in different industries and in different countries. It empowered me with the freedom to work on projects I care about and helped me grow in my career. Currently, I work as a machine learning engineer at adidas Runtastic in Austria. This means I combine my skills in software engineering with my experience in algorithms and data science. For me this is a perfect position: financial analysis and computer science."
Júlia Hermann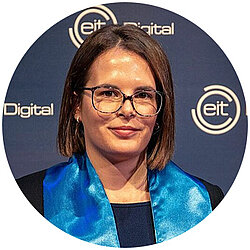 "These two years I studied in such a healthy environment. A beautiful community of people that were helping each other, were collaboration was valued more than competition. I studied topics that were interesting to me and worked with the latest technology like VR and AR, rediscovering the passion that initially brought me to choose Computer Science."
Gaia Businaro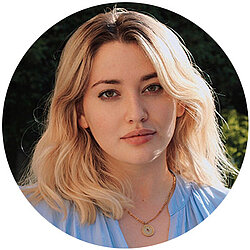 Curious about other EIT Digital Master School advantages?